.Jordan Peele is the GOAT AALLLLRRRRREEEADDYYY!!! And this is not up for debate. Before GET OUT, US, and now CANDYMAN. There really wasn't any "Black Horror Movies". Popular Black Horror Films like Blacula, Tales From The Hood, and Leprechaun 5: In The Hood (Joke lol or perfect example) weren't exactly the scare horror fans were looking for.
Now, the OG Candyman movie and a film called Def By Temptation scarred TF outta me as a kid. And as we know REPRESENTATION MATTERS. Even in something as simple as a horror flick.
After watching the trailer of Candyman 2020, I had to go back and watch the original. Then see if the stories could tie together. And of course they do. So what I'm about to say aren't spoilers, but connecting the dots and some theories.
When I watched the new trailer and saw the talented and lovely Vanessa Williams has returned I just yelled YEEEESSSSSS!!!!! That's when the wheels started turning in my head. I wonder if this is something like a continued storyline or in my big scary movie voice "20 years later" situation. So like I said, I watched the original movie again and Vanessa's character say the son's name Anthony. Went to IMDB, checked the credits and BOOM Anthony is the lead character played by Yahya Abdul-Mateen II.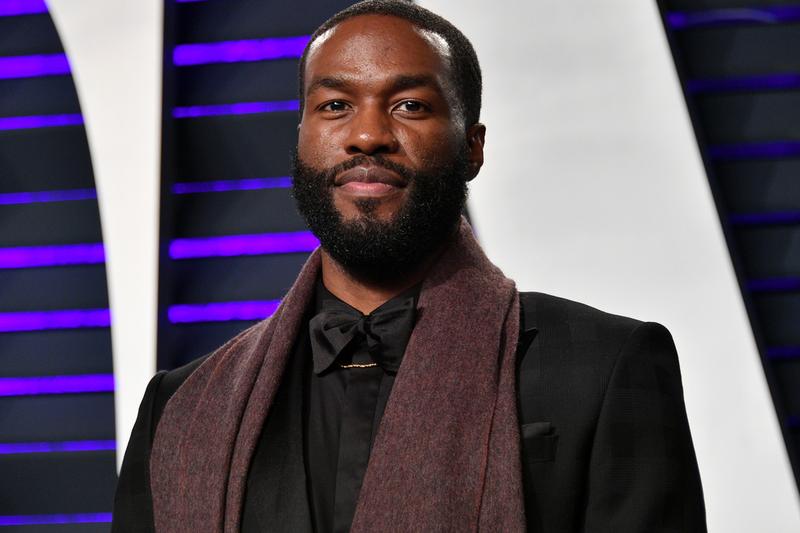 Bro has an impressive resume. From Netflix's The Get Down, Baywatch, Us, Aquaman, and he will also be in the new Matrix movie. I've liked him in everything he's done. So I have no doubt that him wearing the hook is going to be the BEST THING EVER!!!
Now lets get into some back story and the theory. The origin of Candyman is that he was the son of a slave. His father created a machine that could mass produce shoes, which made him a lot of money. Candyman's father sent him to the best schools and was pretty much raised as a gentleman in the late 1800s. (Important fact for later lol ).
Candyman became a painter for the wealthy. Not painting their houses, but their portraits. He was suppose to paint a portrait of some landowner's daughter. He did, they also fell in love and it seems his pull out game was weak, because she got prego.
As you might assume, this was frowned upon in those days. So her Pops paid some good ol' boys to punish Candyman. They tracked him down and cut off his right hand. Still, that wasn't good enough. They also decided to cover his body with honey and let bees sting him to death. And for the cherry on top, they set his body on fire.
What's dope about this origin story is that Candyman was educated and talented. He wasn't a pedophile like Freddy Krueger or crazy as hell like Michael Myers, Chucky and dem. He had money, was smart, and had a valuable skill for the times. He was the Kobe (RIP) of his day. So I'm not even mad at his wrath, especially since he only killin' if you call him. If you call me for nothing, I'm finna be pissed too, lol.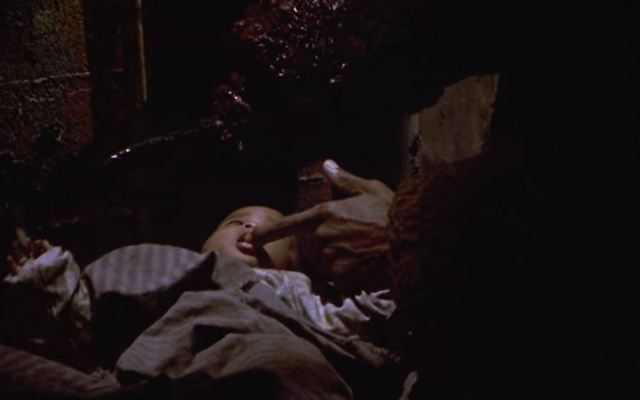 Aiight, so now with the theory. I might have two.
THEORY 1: The photo above is when Candyman takes baby Anthony from the apartments. Its 100% weird to put your finger in a baby's mouth. But what if somehow Candyman gave his DNA to baby Anthony, so he could live on. And the new movie picks up 20 years later.
THEORY 2: They never said that the Landowner's daughter aborted the baby or anything. Candyman's death, The killings that Candyman did and where all the acts happened are in the same area. So what if baby Anthony now Adult Anthony is actually a descendant of Candyman.
Discover & share this Sorry To Bother You GIF with everyone you know. GIPHY is how you search, share, discover, and create GIFs.
I really can't watch to see Candyman on June 12th. I hope that there's sequels too. Jordan right now looks like he's doing one and done storylines. Which I would be fine with, but would like to see a series of these.
And just to compare, here's the OG trailer for Candyman.
Oh and last note. Jordan is messing with the WHOLE BLACK FAMILY remixing all the classics into horror songs. First "I Got 5 On It" and now "Say My Name" by Destiny's Child. KNEE GROW STOP IT!!! lol Its really the best, but damn it man!!! You can never hear the music the same. I'm mad I saw the funniest reaction to the Say My Name, but I can't find it. If I do I'll post later.